COOKBOOKS AND RECIPE'S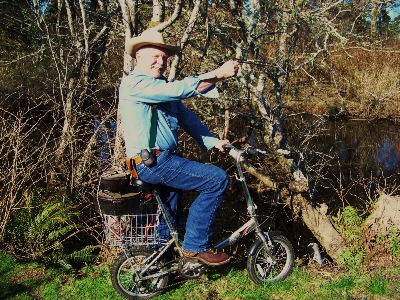 Dutch ovens tied down and cookbooks under cover. I am ready to rock and roll. I fell off just after the picture was taken....spurs hung up in the spokes....Drat.....double Drat..... but at least I got the roll in.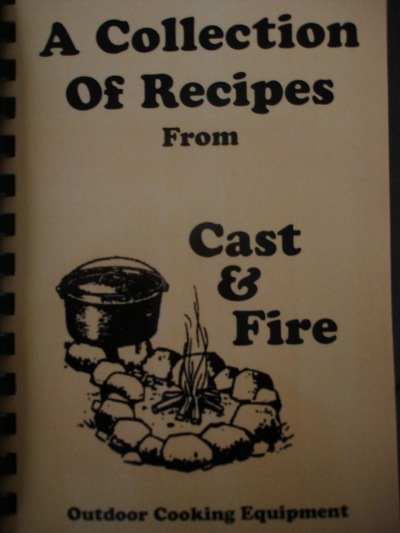 This is the first cookbook and what a trip to get it done. There are 200 recipes, some of which you really can't live without. It can be used at home as well as in your Dutch ovens. Remember, a recipe is just a guideline. It's how you use it that makes the end result good or bad. This cookbook is available for $15 and includes shipping.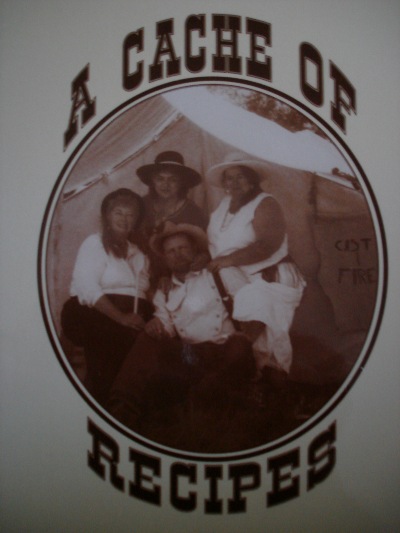 This is the second cookbook and what fun it was to put together, especially with the "3 Sisters". Talk about a real Sister Act and self directed by all. There are 200 recipes in here and available for $18 shipping included.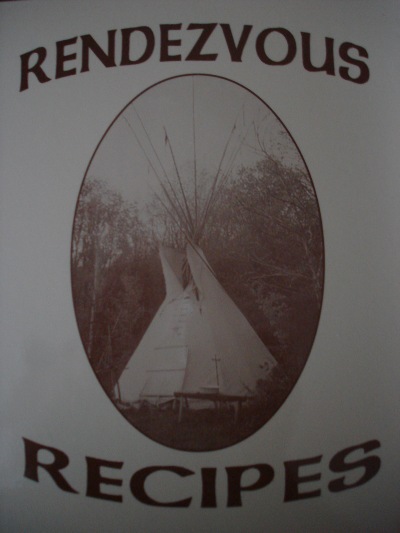 The third, 2/3rds, cookbook of the series. It has about 200 recipes and includes my daughters food thoughts from the war in Iraq she was in, my version of road kill, Asphalt Appetizer's, Engine Manifold cooking and much more.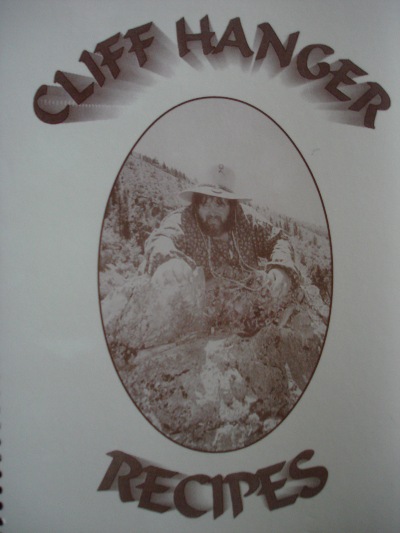 The third, 1/3, of the cookbooks, includes recipes from Overload, Cliff Johnson, and includes some excellent Dutch oven recipes he has submitted for judging and has taken 1st Place several times. This double cookbook is available for $18 and includes shipping.

VANCOUVER SPAGHETTI

2 LBS Spaghetti noodles 2 lbs hamburger, lean 1 lb smoked sausage 1 onion, chopped 5 cloves garlic, minced 2-3 cans, 15 oz, tomato sauce 1-15 oz can stewed tomatoes 1-8 oz can tomatoe paste 1 small can mushrooms Saute hambuger, sausage, onion, garlic until brown. Drain excess grease. Add rest of ingredients and simmer 1 hour. Adjust seasoning and serve over noodles.

Do you have a receipe you would like to share? If so, then send it to me for posting.