POSSIBLES CACHE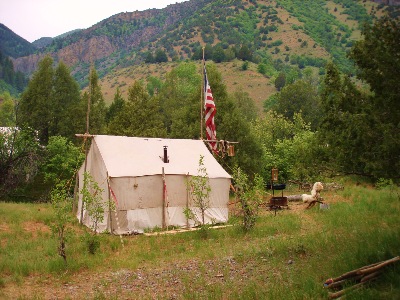 This is a list of items available from our last pack train of supplies. Prices will change when these are gone and quanties are limited.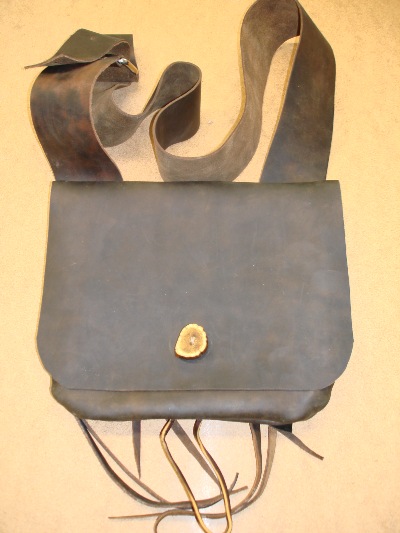 This Possibles bag has an adjustable strap and horn button to secure flap. The dark color really shined out when I rubbed leather conditioner on it. Each bag is one of a kind and made by myself. The cost is $50.00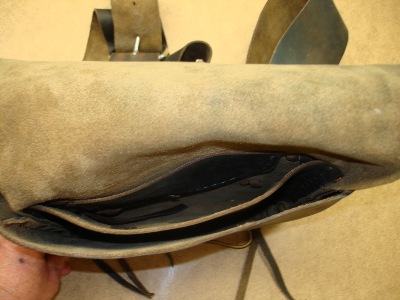 This is looking at the inside of the bag from above showing divider and small pocket at back of bag.