NRA CLASSES AND SEMINARS

"GIVE THE GIFT OF SAFETY" GIFT CERTIFICATES ARE AVAILABLE NOW. These will be NRA classes and will follow NRA standards. These classes are "TPI", total participant involvement. We will all be a part of the class and be demonstrating what we are learning. Each student will get a student packet, NRA training handbook and worksheets. Some courses will require live firing and range time as part of the class. A positive attitude, willingness to learn and a sense of humor are the key to these classes. If you attend the class(s), then you are welcome to sit in or attend refresher courses or range time as time, availability and weather permits at no extra cost. Knowledge and Skill are not a one time thing.

"GIVE THE GIFT OF SAFETY"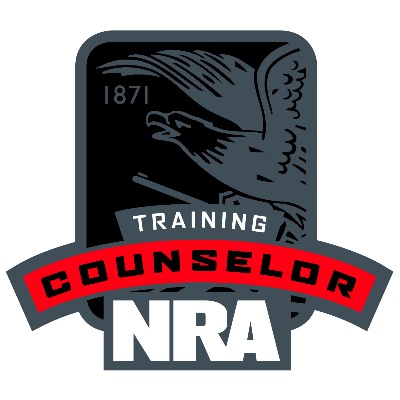 I am a NRA Training Counselor. I am also an NRA Advanced Pistol Instructor. I will be listing Instructor Training Classes as well as Basic Firearm Classes as they are available in the near future. Contact me if you have any questions.classes. There will be shooting and non-shooting NRA classes and Workshops.

Home Firearm Safety
Personal Protection In The Home
Personal Protection Outside The Home
Basic Pistol Phase II E-Learning
First Steps and Basic Rifle
First Steps and Basic Shotgun
Refuse To Be A Victim
Range Safety Officer
Metallic/Shot Shell Reloading
Defensive Pistol
Muzzle Loading
Chief Range Safety Officer
Instructor Training
NRA CCW Class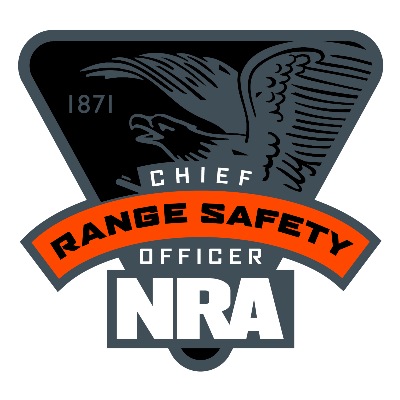 I am a Chief Range Safety Officer. I will be able to conduct Range Safety Officer classes for those who qualify. As a Training Counselor I can train Chief Range Safety Officer's. I am also First Aid, CPR and AED qualified.

RANGE SAFETY OFFICER CLASS

Next class? Call if interested. My RSO classes go beyond the book. Want to know more?

NRA TRAINING CHANGES

There are many changes coming to NRA starting this year and into next year. There is going to be "Blended Training" and that will be changing the way classes will start. You will contact NRA and the class will be on line for the start and then transferred to an Instructor. This will be a bit different but will happen to all classes over time. The Blended Learning or E-learning is in effect and this will be the only way to take Basic Pistol after May 15, 2016. You will have to contact NRA and sign up for it and pay them for Phase I. After you pass that part you will be given a PIN # and you then contact an Instructor to complete the course.

NRA BASIC PISTOL CLASS

The new NRA E Learning, Phase I, is in effect and you must contact NRA and pay a $60 fee to sign up. You will have to do that part of the class on line. When you pass then you will get a PIN # and contact an Instructor, continue the course and complete Phase II, live fire and making sure you understand Phase I as well, to pass and get a certificate. My cost is an additional $65 and if you pass then the Instructor will print your certificate. Total cost will be $125.00. This is only for the Basic Pistol at this time but NRA will be changing all courses to this format as time goes on.


ADVANCED PISTOL, PPITH, PPOTH

CALL FOR CLASSES FOR THE 2016 YEAR AS THERE ARE SEVERAL STARTING.

3 GUN SHOOT

COMMING TO BKS SPORTSMENS'S CLUB. RIFLE. PISTOL, SHOTGUN. OTHER SHOOTS WILL BE PRESENTED AS WELL.

WORK SHOPS, ETC.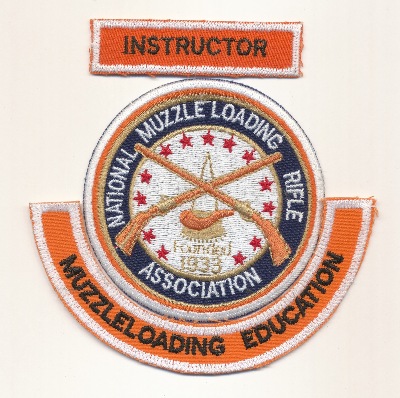 I am a NMLRA Trainer and can certify Black Powder, Pistol, Rifle and Shotgun Instructor's. Student classes as well. National Muzzle Loader Rifle Association, nmlra.org. Check out their web site and go back in time.

BLACK POWDER SHOOTING (POSSIBLES) BAG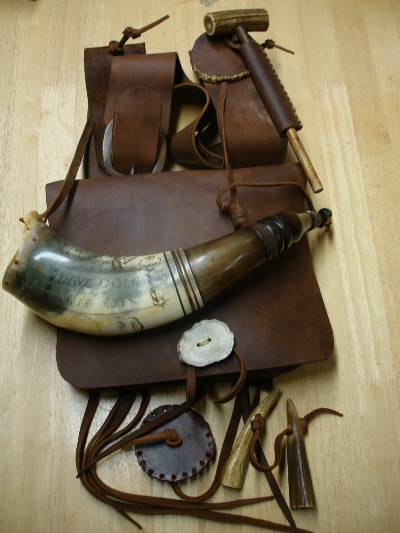 This is my own shooting bag. The horn was scrimshawed by Limpstick, OEMM in Logan, Utah and is with us no more. On the strap I installed a buckle for strap adjustment.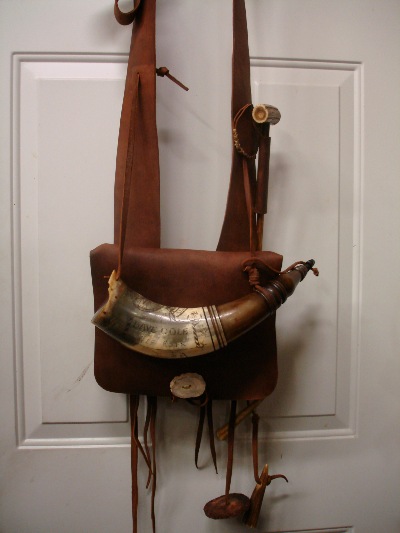 This bag is of my own design. I did not like what was on the market. The ball starter is also the right length for loading my pistol and I have a patch carrier behind the starter for fast shooting. The hanging horns are correct powder measures for my rifle and pistol. The round leather holds primers.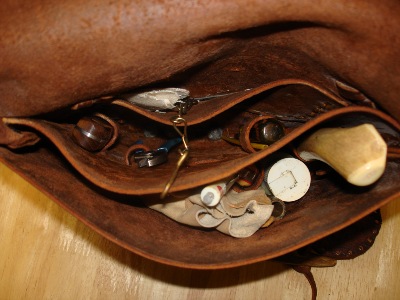 This is a view of the inside. I put straps so I could hold many items up and down verses all lying in a pile on the bottom.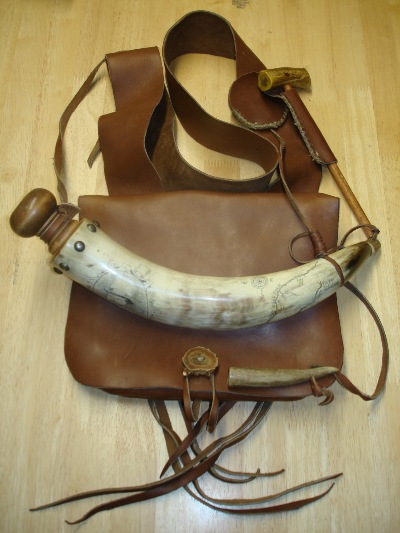 This is the main prototype of the bags I developed and it was my main shooting bag for many years. I sold many and they are still out there being used. I make each one by hand. The powder horns are of your own and I do supply some but as starters only. Horns are an extra item. I do try to have several bags in stock and the price will vary depending on how I make each one.

The cost of this class starts at $125.00. The class is 4 hours plus, with consideration, and includes the leather, artificial sinew and copper rivets. I limit this to only 2 people per class.