DUTCH OVEN COOKING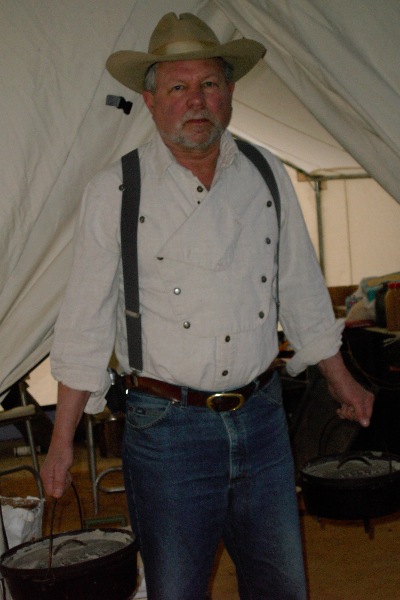 Here I am at the annual Nor-Cal Dutch oven Cook-off at Shasta Fairgrounds in Anderson, CA where I oversee the 3 days of cook-offs and co-ordinate the teams and cooking events every year. I am coming out of the cook tent, Stumble Inn.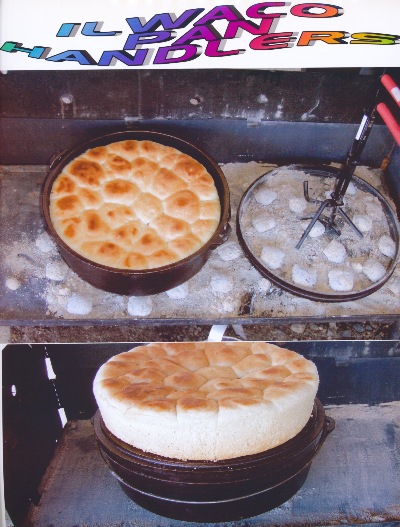 Don't these look great. I enjoy making them and the oven full is also an extra challenge. There are many ways to cook in the Dutch oven and I like to have you learn " heat control" before learning the "briquett" theory. I stress this because if you only have wood or other fuels, how do you cook with the "briquett theory" now. Heat control, that is the secret. I have taught classes on Dutch oven cooking and have many secrets up my sleve. The cost of a class varies depending on how much time you want to spend learning and what you want to do.

I do use briquettes a lot and especially for classes as it is usually available and easy to use. Most places will let you use briquettes but they must be 12" above the ground and/or on a cooking table, BBQ unit, etc.